Pay Your ATFCU Loan Electronically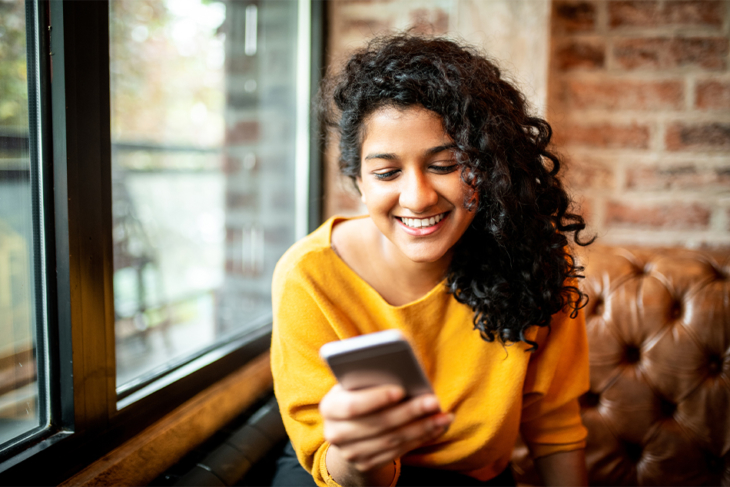 Do you like to have all the power?!? Well if you do, you can take complete control of your ATFCU loan payments made from outside financial institutions. You can now set up payments to be made from an external account or by using a debit card from another bank or credit union.
Payments made from external accounts and external debit cards will be posted to your loan on the same business day if the transaction is completed prior to 4 p.m. Central Time.
Payments made after 4 p.m. Central will be posted the following business day.
There is a $4 convenience fee for debit card transactions and you should be aware that the payment and the fee will post to your card immediately. There is no fee associated with payments made from external accounts.
Check out these step-by-step instructions on how to set up external payments via our mobile app or using the online banking platform.
Mobile Banking Procedure:
Login to the ATFCU app on your mobile device.
Tap the

'More'

icon.
In the

Lending Services

section, tap '

Pay My ATFCU Loan

'.
Follow the prompts. They are similar to those explained below in the Online Banking instructions.
Online Banking Procedure:
Login to ATFCU's online banking platform.
Choose 'Pay My ATFCU Loan' from the

Lending Services

Menu.
On the resulting screen, click the '

Make a Payment

' icon in the upper right hand corner.
When the next screen appears, select whether you would like to use a debit card or an external account to make the payment.
The resulting screen will show your applicable loans.
Select the desired loan and follow the appropriate set of directions below:

Debit Card

Follow the prompts to enter your debit card information.
A confirmation screen appears when the transaction is complete. Payments made prior to 4 p.m. Central Time on a business day will be posted the same day.

Debit Card payments cannot be setup as recurring payments.

External Account

After selecting '

Pay from External Account

' in Step 4 above, a new screen appears. Click on '

Add an External Account

' in the upper right hand corner.
Follow the prompts to add the requested information about the external account you wish to use.

Two micro-deposits will be deposited to your external account within 3 business days. Once deposited in your external account, log back into your ATFCU account to validate the external account for use.

Decide whether you wish to make a one-time payment or set up recurring payments.

For recurring payments, you can choose to pay on a monthly, weekly, or every two weeks schedule.
Specify when you would like recurring payments to end. You can select a date, or allow payments to continue until you stop them manually.

A review screen appears allowing you to confirm details of the payment. At this point you can edit or confirm supplied information.
When the transaction is complete a confirmation screen will be shown. Payments made prior to 4 p.m. Central Time on a business day will be posted the same day.
Special note about Skip-A-Payment – This applies to members who have set up recurring payments from an external bank account. If your skip request has been approved, you will be responsible for manually stopping the loan payment for the applicable month(s).
For more information, feel free to contact your loan officer or give us a call at 325.677.2274 or 800.677.6770.