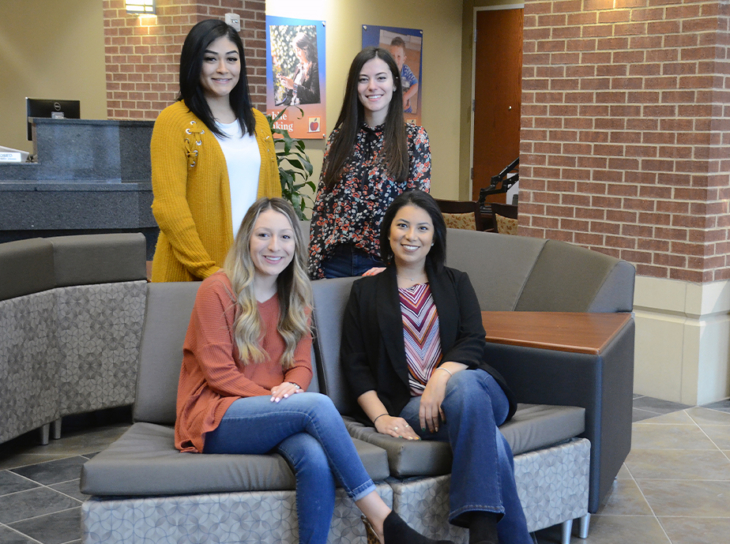 Contact Us
Real people in Abilene answering your questions
Abilene Teachers FCU has added new communications channels.  Members can choose between phone, chat, audio, and video when needing to resolve a problem or ask a question.  Whether you'd like to apply for a loan, get help with online banking, or clarify a situation, we've got you covered.

The image pictured to the right can be accessed from online banking or from any page on our website.  You'll find it by clicking on the green "Let's talk!" bubble which can be found in the bottom right hand corner of your screen.  If the bubble is not available during business hours, our representatives are assisting others.
Additional Contact Information
---
Phone Numbers

325-677-2274
800-677-6770
Available from 8:30 am until 6 pm (Central) on regular business days.

Mailing Address

Abilene Teachers FCU
P.O Box 5706
Abilene, TX 79608

Lost/Stolen Debit or Credit Card

Business hours – (325) 677-2274 or (800) 677-6770
Non-business hours – 800-442-4757
ABBY Phone Teller

325-676-4636
On the job 24/7 in English and Spanish.  Account information and some transfer capabilities are available.

Fax Numbers

3849 Antilley Road – 325-676-0515
2801 N. 6th Street – 325-795-4761
2555 Buffalo Gap Road – 325-695-6847
1181 E.N. 10th Street – 325-672-0740

Text or Email Us

Send a test to 325-677-2274 or an email to [email protected]. Both platforms are monitored from 8:30 am to 6 pm (Central Time) on regular business days.