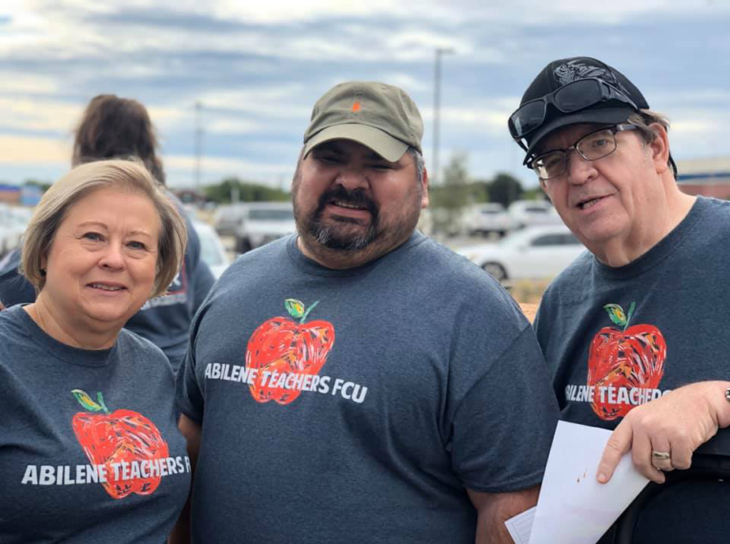 About Us
Meet our people. See what we believe.
Board of Directors
---
The volunteer Board of Directors is the governing body of the credit union, meeting monthly to oversee credit union policy, finances, planning and delivery of services. They are dedicated to the financial well being of our members and the strength of this cooperative organization.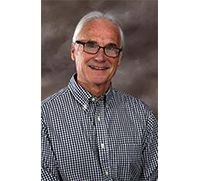 Royce Curtis
Chairman of the Board
Mr. Curtis was associated with AISD for many years and is best known for his 14 years as Principal of Abilene High School.  He is now a community volunteer with a particular interest in health and wellness.  Mr. Curtis has served on the Board since 2011.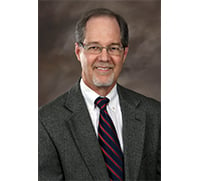 Keith Dowell
Vice Chairman
Mr. Dowell spent the last 32 years of his career with AISD in the Finance office. Before retiring in 2014, he served as the Executive Director for Business and Finance for 12 years. Many may remember him as the "money guy" who handed out Convocation door prizes. Since retiring, he continues to work half-time in the Finance office and is able to enjoy more time with his wife and family. Mr. Dowell has served on the Board since 2013.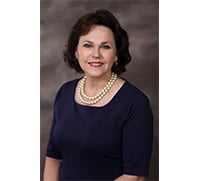 Emily Meador
Board Treasurer
Mrs. Meador is an Abilene native who never left. She was an AISD educator for 32 years and is feeling the need to start teaching again. She is currently serving as a math interventionist for AISD. Mrs. Meador has served on the Board since 2010.  Fun fact: our very own Community Relations Specialist, Elizabeth Gray, was one of Emily's student teachers back in 2004.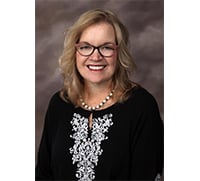 Chris Faehnle
Board Secretary
Mrs. Faehnle spent 17 years as a 7th grade teacher in AISD and 8 years as a Reading Consultant at Region 14 Education Service Center.  Retirement finds her volunteering with Meals on Wheels, her church food pantry and several nonprofit boards.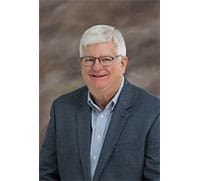 Terry Bull
Board Member
Mr. Bull spent his entire teaching and administrative career in AISD. Following retirement he serves on educational and community service boards, while enjoying family, food and travel. Mr. Bull has served on the Abilene Teachers FCU Board since 2020.  And what a year that was!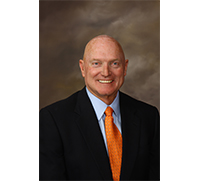 Ronnie Kincaid
Board Member
Mr. Kincaid retired from public school education after serving 43 years in various capacities including teacher, principal, superintendent and as Region 14 Education Service Center Executive Director. He currently serves as an Educational Consultant specializing in strategic and long-range fiscal planning. He has served on the Board since 2018.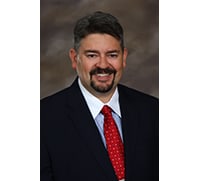 Jay Lester
Board Member
Mr. Lester is the Executive Director of Fine Arts in AISD.  He reports he can play the trombone, trumpet, and bass well enough for public performances and a variety of other instruments privately.  Mr. Lester has been on the Abilene Teachers FCU Board since 2017.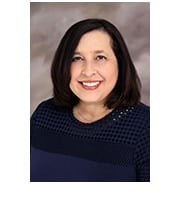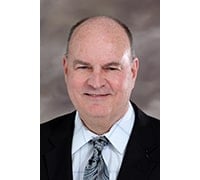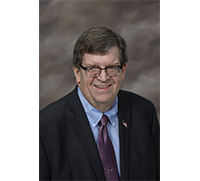 James L. Boyd
President/CEO
Mr. Boyd started working for Abilene Teachers in 1984 and became President in 1992.  He is a VERY proud Longhorn and is an avid history nerd.  James also serves as President of the Cornerstone Credit Union League, an industry organization that represents credit unions in Texas, Oklahoma and Arkansas.
2022 Board Election
---
At the 2022 Abilene Teachers FCU Annual Meeting on April 28, it was announced that Keith Dowell, Emily Meador and Rob Tucker had been re-elected for 3 year Board terms and that Karen Munoz had been elected for her first Board term.
Built by your family, friends and neighbors
On March 3, 1950 a small group of AISD educators signed a charter to operate a cooperative financial institution known as Abilene Teachers Federal Credit Union. Our first office was a desk drawer in the shop class of Central Elementary School.
To set the context, look at what else was happening that day in Abilene:
The population was 45,570
An extreme drought was in progress (read about it in Elmer Kelton's book –

The Time it Never Rained

)
The Abilene Blue Sox, affiliates of the Brooklyn Dodgers, were practicing at Fair Park (now Rose Park), just a few feet from the Abilene Zoo.
The Cold War was well underway, foreshadowing the Korean Conflict that would begin in June
Abilene High (the only high school in town) was laying the groundwork for the Texas football Team of the Century
While the setting was different, Abilenians of the 50's and west Texans today are looking for the same thing – an alternative to profit motivated banks.
Over the years, the ATFCU field of membership has been amended several times. At the dawn of the 21st century, it was enlarged to include all residents of Taylor and Callahan Counties. Our reputation for personalized service and fair dealing continues to draw many new friends to our doors.
Our future is bright and we thank our 53,000+ friends and neighbors who trust us with their financial needs. We look forward to serving you with personal attention and forward-thinking technology.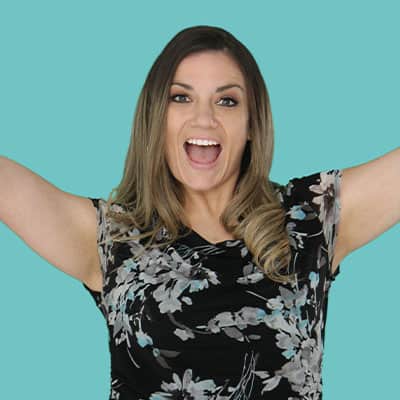 I became a member of the credit union when my husband and I joined accounts.  I came from a large corporate bank, and the difference was a breath of fresh air!  I've always felt welcomed and "a part of the family" when I complete transactions at the credit union.  The credit union has helped us through every day transactions, fraudulent transactions, auto loans, and personal loan advice.  I always advise people to go to Abilene Teachers!

April S., member since 2011
Why We're Different
---
Yes, credit unions and banks both handle money and make loans. Look closer, though, and you'll see meaningful differences.
Types of products offered

Types of products offered

Federal Account Insurance

Federal Account Insurance
Abilene Teachers Federal Credit Union
Back to the members or to the community

Types of products offered

Those that meet the needs of the members

Advocate for members and their families

Federal Account Insurance
Types of products offered

Those that maximize profits

Advocate for shareholders

Federal Account Insurance