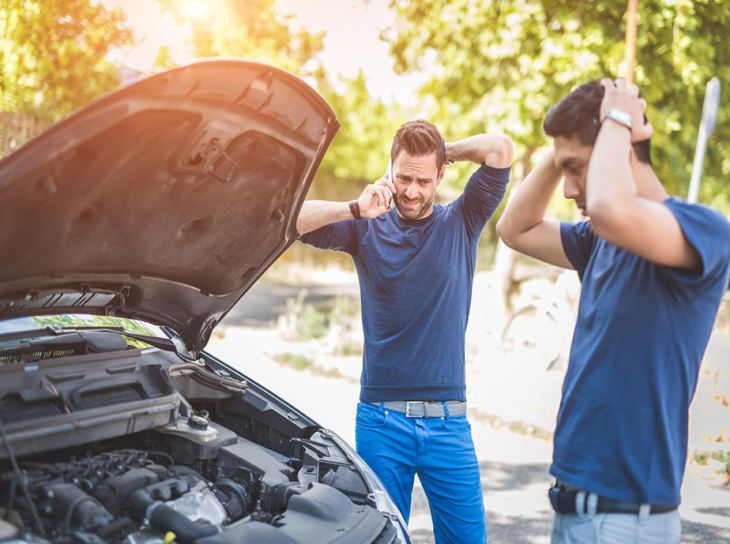 Mechanical Breakdown Coverage
Breakdowns happen. Financial stress is optional.
Like a vehicle warranty, but better
---
Your vehicle is your transportation lifeline. Extend its life and protect your budget by selecting mechanical breakdown insurance.
Give yourself peace of mind
You're covered for expensive repairs during the full life of your loan.
This coverage package continues to protect your investment post-warranty.
The vast majority of costly mechanical and electrical failures occur after the factory warranty has expired.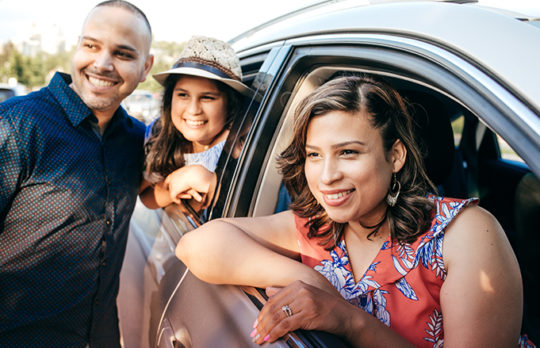 I'm interested. Tell me more.
---
Eligible vehicles – autos and light trucks.
Four levels of protection available.
Repairs can be performed at any licensed repair facility in the US or Canada.
Direct payments are made to the repair facility.
Coverage can be transferred if you sell the vehicle before your contract expires.
Purchase of breakdown coverage is optional and will not affect your application for credit.1
Get Roadside Assistance When you Need it
---
There are four levels of protection to fit your budget. All plans provide reimbursement for these situations.
Emergency Services

Lock-Out Assistance
Fuel Delivery Service
Flat Tire Assistance
Battery Service

Non-Emergency Services

Rental Vehicle Assistance
Tire Road Hazard Assistance
Trip Interruption Assistance
See Today's Vehicle Rates
New & Used Auto Loans - Cars and Light Trucks

| Model Year | Loan Term | Interest Rates (APR*) |
| --- | --- | --- |
| 2021 and newer | 1-72 months | 1.25%* to 14.50% |
| 2021 - 2003 | 1-66 months | 1.25%* to 14.50% |
| 2019 | 1-60 months | 1.25%* to 14.50% |
| 2018 | 1 - 54 months | 1.25%* to 14.50% |
| 2017 | 1 - 48 months | 1.25%* to 14.50% |
| 2016 | 1 - 42 months | 1.25%* to 14.50% |
| 2015 - 2012 | 1 - 36 months | 1.25%* to 14.50% |
| 2011 - 2003 | 1-36 months | 4.00%* - 17.25% |
Mechanical Breakdown FAQs
As with many insurance questions, the answer is that it depends on the circumstances. Mechanical breakdown coverage is significantly less expensive than a manufacturer's extended warranty. However, a breakdown coverage does have a deductible and a warranty may not require one. Ask questions (and read the small print) to find out which option is better for you.
There are four levels of protection offered. The base level includes the engine, transmission, drive axle, brake system, electrical system and air conditioning. The second level adds the steering and fuel systems.  
Ask your Loan Officer for a brochure showing the coverage levels.
No. Auto insurance only covers damage due to accidents or theft.
This coverage is only for mechanical systems. It doesn't cover routine maintenance, or non-mechanical repairs such as trim or paint. Important point – it also does not cover major repairs due to poor vehicle maintenance.
Ask a loan officer for details
Text us
(325) 677-2274
If you know your loan officer's name, please reference it in your message.
Disclosures
1Your base loan interest rate is determined by credit worthiness and will be reduced by .20% with the purchase of Mechanical Breakdown Coverage.