Valentine's Dinner for Two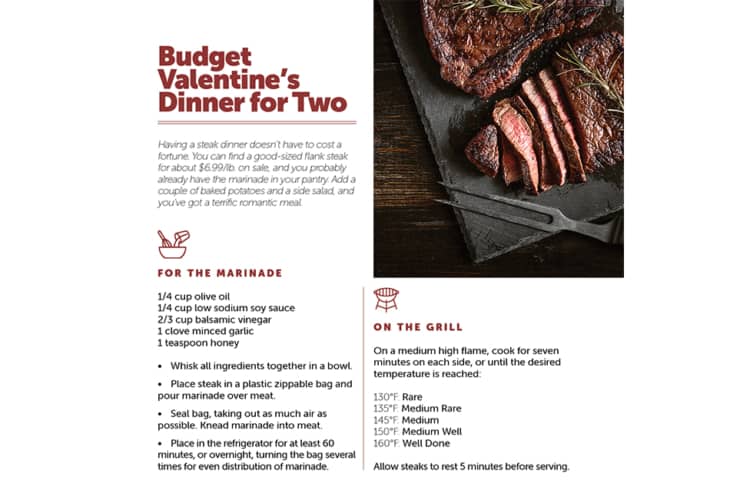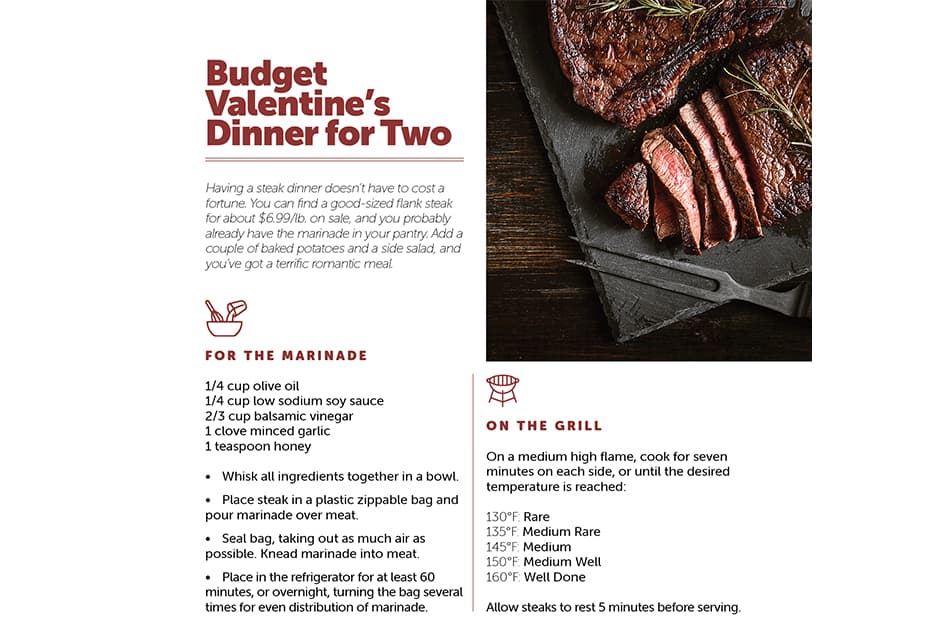 Having a steak dinner doesn't have to cost a fortune. You can find a good-sized flank steak for about $6.99/lb. on sale, and you probably already have the marinade in your pantry. Add a couple of baked potatoes and a side salad, and you've got a terrific romantic meal.
For the marinade:
1/4 cup olive oil
1/4 cup low sodium soy sauce
2/3 cup balsamic vinegar
1 clove minced garlic
1 teaspoon honey
Whisk all ingredients together in a bowl.
Place steak in a plastic ziplock bag and pour marinade over meat.
Seal bag, taking out as much air as possible. Knead marinade into meat.
Place in the refrigerator for at least 60 minutes, or overnight, turning the bag several times for even distribution of marinade.
On the grill:
On a medium high flame, cook for seven minutes on each side, or until the desired temperature is reached:
130°F: Rare
135°F: Medium Rare
145°F: Medium
150°F: Medium Well
160°F: Well Done
Allow steaks to rest 5 minutes before serving.