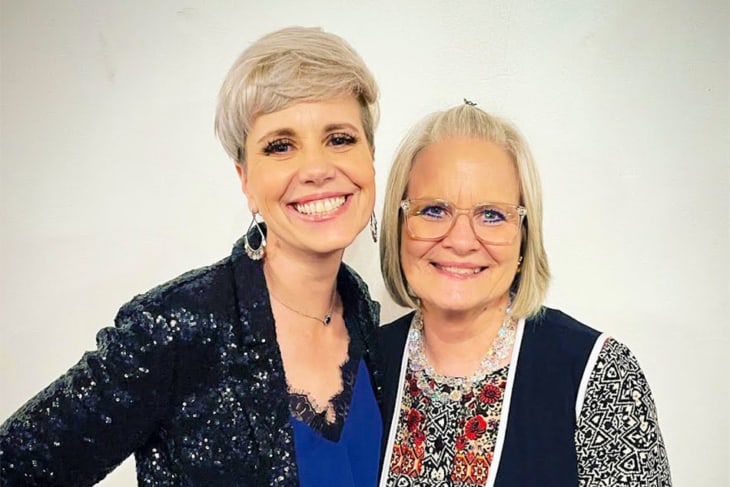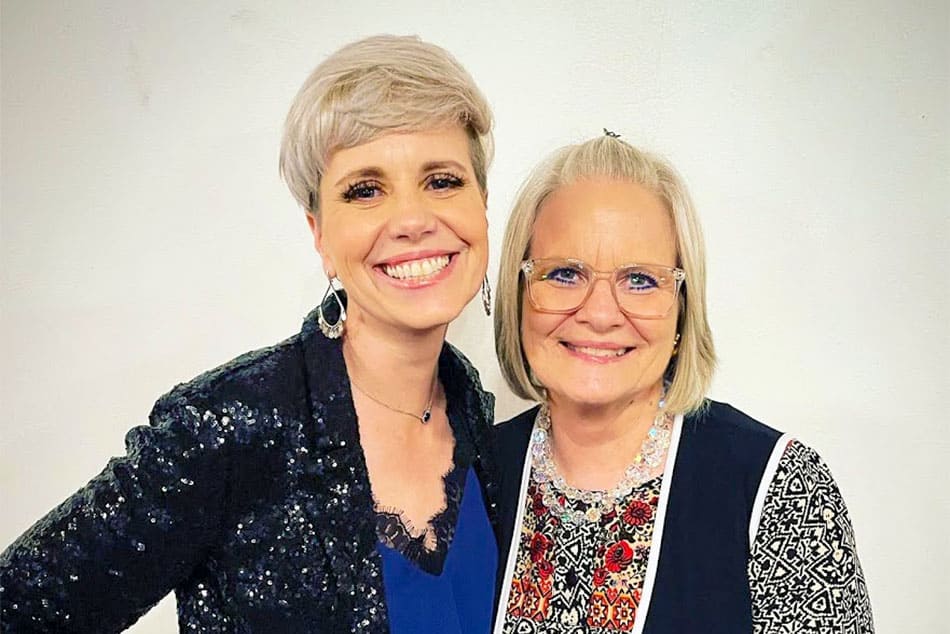 Mother's Day is just around the corner! This picture is of my mom and I just this past Sunday. I had the privilege of spending some one on one time with her for an early Mother's Day date. More times than not, we take at least one picture when we are together and especially if our whole family is in one place. I think it's important to have these pictures to look back on and be able to cherish as time goes by. My mom is one of the strongest, kindest, most giving human beings I have ever known and I am so thankful she is in my life.
As a mom, Mother's Day is exciting and looked forward to, but as a daughter it can be stressful. I never know what to get my mom even though she is probably the easiest person to buy for because she is always happy with anything. BUT I need it to be PERFECT and the BEST gift she has ever gotten. Really that is how I feel about any present I buy for anyone so I put a ton of pressure on myself. That can be both a good thing and bad thing. Clearly it's bad to put that much pressure and stress on myself for no good reason but I think it is good in the sense that I really think about the person I am giving to. I wouldn't buy the same thing for my mom as for my sister or a friend. They are different people with different likes and interests. I think that is the key to good gift giving. Rather you buy a gift or make a gift, think about the person you are giving it to and make it specific to them.
I have a list of ways to help save money on Mother's Day but that is not to say that everyone of these ideas would be great for the mother(s) on your list! I like getting flowers and would prefer you get them at the grocery store rather than spend a bunch more money at the florist. However, I DO NOT like knickknacks. I don't like clutter and stuff just lying around. I would rather my kids and husband write me a letter telling me what I mean to them or something like that over making me a craft that I feel bad for not keeping but stresses me out to find a place for it. Think about the mom you are giving to! That is my best advice. And one of the best things you can give your mom or wife is peace and relaxation! Don't make her figure out everything for the day, like lunch or dinner or grocery shopping for the week or taking care of the never ending list of things that need to be done. My best Mother's Days are the ones I don't have to do anything and my kids aren't fighting and my house is clean…AND I DIDN'T HAVE TO CLEAN IT!
Along with the blooming flowers and blazing sunshine comes the plans for celebrating Mother's Day. Our moms are always there for us, and now is when we show them how much we appreciate all they do.
However, between flowers, gifts, and dining out, Mother's Day costs can quickly add up. How do you keep within a reasonable budget while still showing Mom how much she means to you?
Fortunately, it's easy to save big while celebrating Mother's Day in style.
Here's how:
Frugal flowers
Nothing says "I love you" like a vibrantly colored bouquet, but those beautiful blossoms can cost a bundle. Save on Mom's flowers by doing some of the work yourself. Don't rely on the florist to provide the perfect vase for the bouquet – bring your own basket from home or pick up a cheap but pretty vase at a craft or thrift store.
Also, consider shopping your local grocery store or sidewalk stand before visiting a florist. Significant savings – like a bouquet for as little as $10 – can be had by cutting out the middleman.
Lastly, if you are shopping at a florist, call first to find out when their flowers are delivered so you get the freshest of the bunch.
Gift it right
Get creative! Mom would love something personally crafted by you, like a decorated framed photo of a shared memorable moment or a scrapbook of your best childhood memories. Or if the mom on your list loves music, write her a song or perform a sentimental or fun(ny) song just for her. I know I would love something like that! Like I said before, write her a letter/note telling her how much you appreciate her or what she means to you. Moms need to hear that! That our hard work and long days of providing for our family and making sure everyone and everything is taken care of (over our own wants/needs) does not go unnoticed.
If you'd rather purchase a gift, shop early so you don't feel pressured into buying something you can't afford. Also, carefully mine coupon sites like RetailMeNot, Coupons.com and Couponcabin to see if you can snag a deal.
Dining out (or in) for less
Of course, celebrating Mom's special day isn't complete without sharing a wonderful meal. But restaurants can be expensive, so don't make reservations just yet! Maybe Mom would enjoy a home-cooked meal more than an evening out. You can whip up her favorite dishes, set the table royally and enjoy a delicious dinner at home.
Or throw together a family barbecue. Get the grill going for a delectable dinner that's fun to prepare and even more fun to eat!
If you've got your heart set on taking mom out to a restaurant, though, shop around for the best Mother's Day deals. And, of course, check sites like Groupon or LivingSocial before making reservations.
Plan ahead
It's not too early to start thinking about next year's Mother's Day. Shop the post-Mother's-Day sales for fantastic deals on greeting cards, wrapping paper, and gifts for Mom.
It's worth the extra effort to save money on Mother's Day expenses. After all, no one will be happier to see you saving money than dear sweet Mom!