Take a Walk Down Memory Lane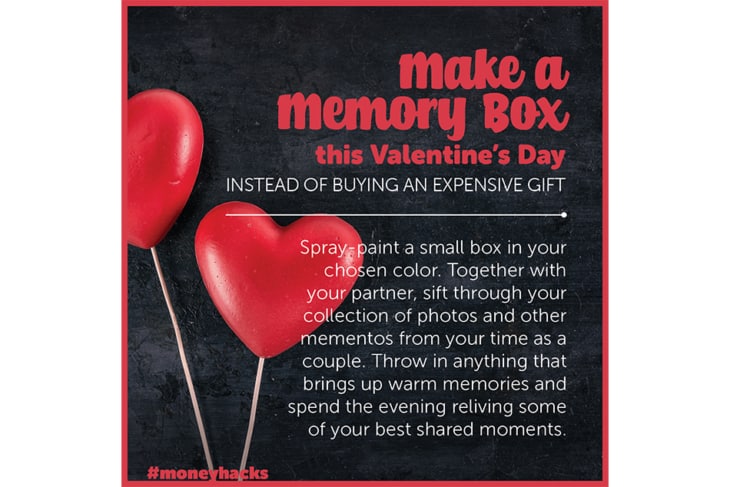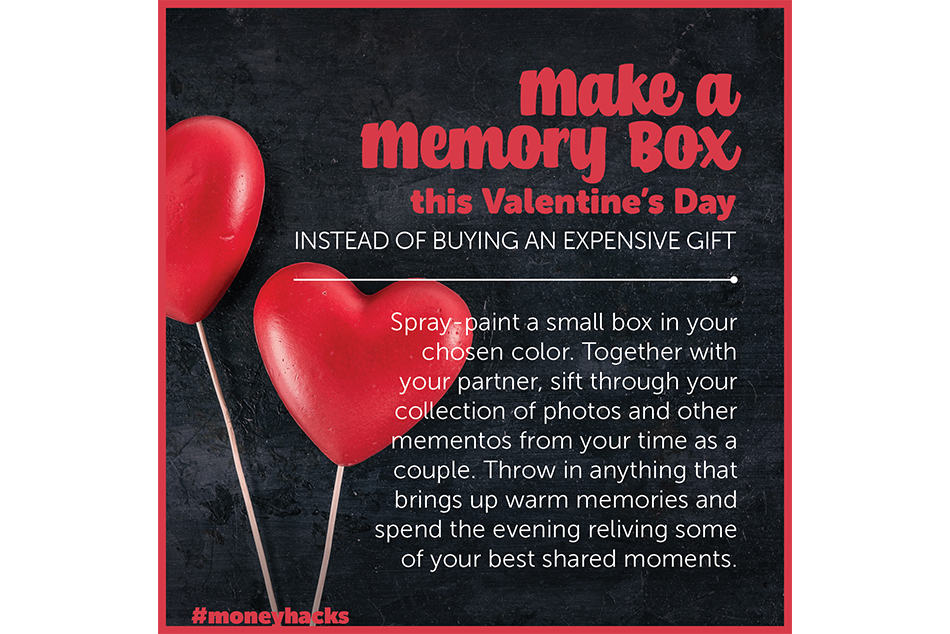 Make a Memory Box this Valentine's Day instead of buying an expensive gift!
Spray-paint a small box in your chosen color. Together with your partner, sift through your collection of photos and other mementos from your time of dating. Throw in anything that brings up warm memories and spend the evening reliving some of your best shared moments.
Plan ahead about making a Memory Box so each of you can come with items that mean something to you.  It will be fun to hear why something means enough to put in your memory box.  Relive those early days of romance and butterflies.  Talk about the 'good ole days'.  I bet each of you remember special stories that the other may have forgotten. Take this time to just be together laughing, remembering, and creating a new memories.