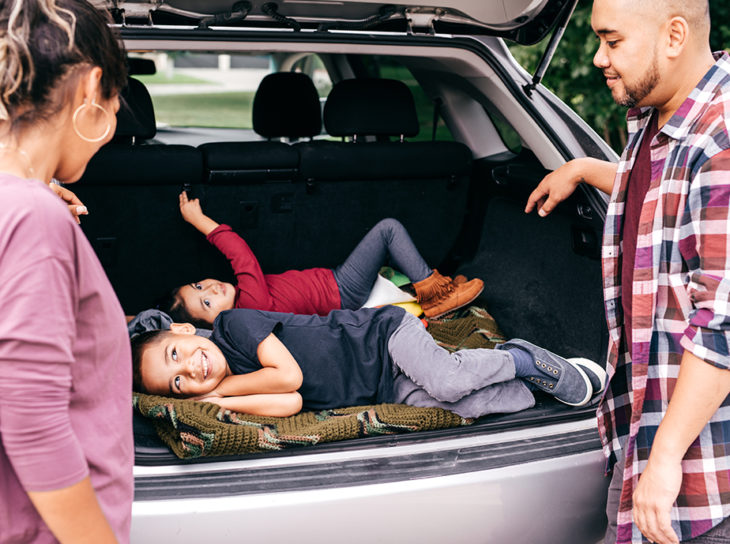 Pre-Approved Loans for Cars and Light Trucks
Empower yourself. Who needs fast-talking finance managers?
Easiest auto buying ever
---
Shopping for a vehicle is stressful. Are you getting a good price? Does the loan fit your budget? Do you really need all the add-on features being offered? Will you be approved?
We promise to make it easier. Auto-Check is the answer.
Know what you can afford

Work with an ATFCU loan officer to determine and get approved for the maximum amount you want to spend on your vehicle. After that, we'll hand you an Auto-Check to use at the dealership.

Stay in charge at the dealership

Use your Auto-Check to neutralize the dealer's home field advantage. Choose the features you've previously decided on, write the check and drive away immediately.

Drive home happy!

Way to negotiate, champ! You have the vehicle you wanted at the right price and interest rate. Enjoy the ride
Invest some time up front; then ride easy
Here are the Auto-Check details
Auto-Checks can be used at franchised dealerships within the state of Texas
Auto-Checks can be used to buy new and used vehicles
An Auto-Check can be used within 60 days of issue
You are not required to spend the maximum, nor are you obligated to purchase add-on dealer products
Don't worry if your Auto-Check gets lost, stolen or damaged. Just let us know. We'll issue a new one and handle the details.
Calculate the bottom line
The credit union evaluates two things when deciding to approve a loan:
Your history of repayment 

The amount of debt you are carrying
The credit report helps us answer those questions.
Please bring at least your last 2 paycheck stubs or another form of income verification.
*Other documentation may be required upon review of the loan application.
See today's rates
New & Used Auto Loans - Cars and Light Trucks

| Model Year | Loan Term | Interest Rates (APR*) |
| --- | --- | --- |
| 2020 and newer | 1-72 months | 1.25%* to 13.00% |
| 2019 | 1-66 months | 1.25%* to 13.00% |
| 2018 | 1-60 months | 1.25%* to 13.00% |
| 2017 | 1 - 54 months | 1.25%* to 13.00% |
| 2016 | 1 - 48 months | 1.25%* to 13.00% |
| 2015 | 1 - 42 months | 1.25%* to 13.00% |
| 2014 - 2011 | 1 - 36 months | 1.25%* to 13.00% |
Rates
Learn more about Auto-Check
---
Note to those applying online – watch for the Auto-Check question on the second screen of the application.
Visit with a loan officer by phone
Disclosures
All loans subject to approval. Rates, terms & conditions are subject to change and may vary based on creditworthiness, qualifications & collateral conditions.
APR = Annual Percentage Rate
*The rates shown reflect all available discounts. Discount information can be found above. The lowest available base rate with no discounts is 2% for new and used auto loans.