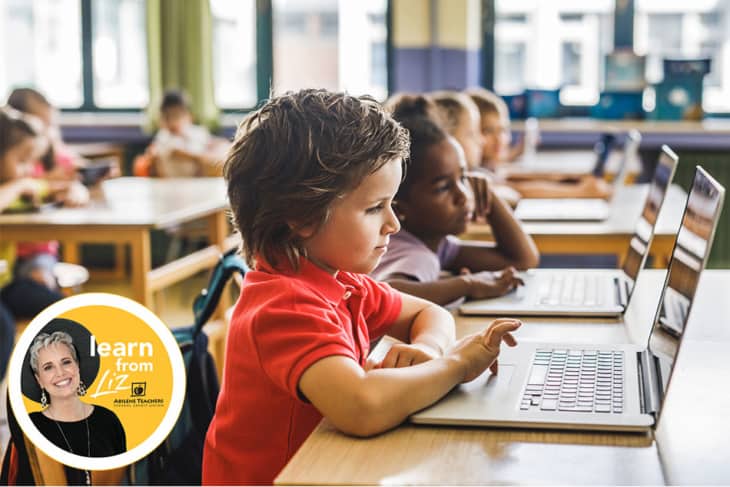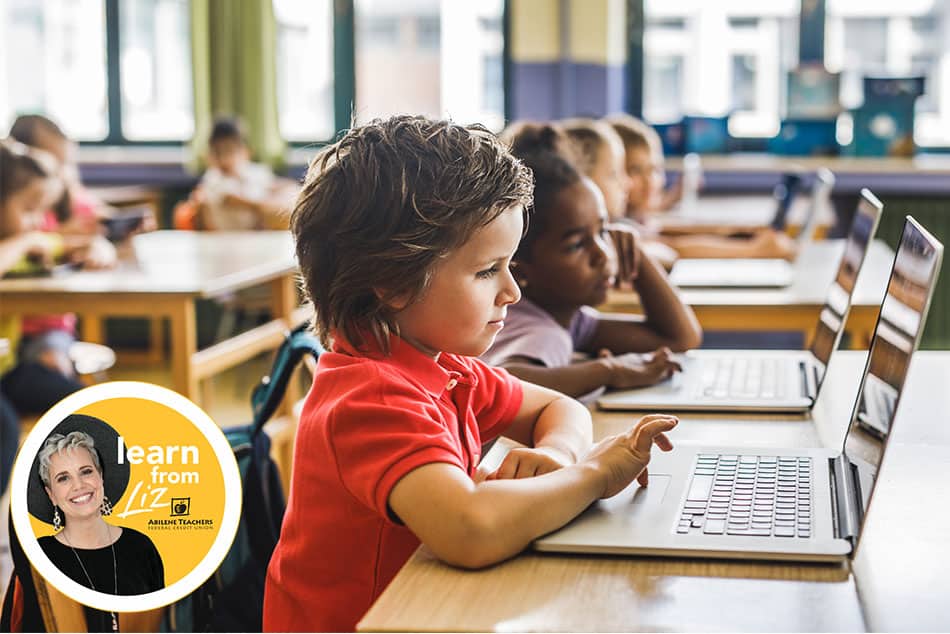 Today is National Teach Children to Save day! Here at Abilene Teachers FCU we take teaching children how to save seriously. We sponsor Banzai!, an interactive course that teaches students real-world finance, for every elementary, junior high/middle school, and high school in our service area (excluding the three high schools in Abilene that are sponsored by another credit union). Banzai! offers many amazing financial tools but today we are only going to talk about the Banzai Courses.
The Banzai Courses use real-life scenarios to demonstrate the power of good financial planning. For kids, teens, and young adults, these courses teach basic and advanced financial concepts.
I have taken all three courses and I consider myself pretty good at financial decisions and am way older than who these courses are created for but I'm not going to lie…they were hard! I may or may not have had to take them more than once to pass!!!  What in the world?!? It is never to early to start teaching our children about finances and the importance of making smart, thought out decisions when it comes to money, both saving and spending.
I have even had the privilege of walking some classes through the Banzai course. I remember working with an elementary class at Jackson Elementary here in Abilene. It was interesting to hear their thoughts and reasoning behind why some made one decision while others made the opposite and how that effected their bottom line. I have also gone to Clyde Junior High while they did the Banzai Teen course. Both classes I joined had stressful decisions to make and they did not take them lightly.
Banzai Junior
Banzai Junior provides real-life scenarios that show users how to make wise decisions when faced with financial dilemmas. Designed for kids aged 8 to 12, Banzai Junior uses the storyline of a summer lemonade stand and the goal of a new bike—or hoverboard for the financially daring—to teach concepts like interest and fees, envelope budgeting, and discretionary income. This course also weaves in activities like quizzes and counting currency. Plus, Banzai Jr. is available in both English and Spanish!
Among the types of topics Banzai Junior covers are things like making payments, unexpected expenses, sales tax, and ATM withdrawals. With fun and goofy circumstances, real financial predicaments, and just the right amount of humor, Banzai Junior engages users, captivating them while providing financial education in a totally unique way. Why not let your child play Banzai Junior/'video game' and learn some important financial skills along the way?!
Banzai Teen
Created for users aged 13-18, Banzai Teen gives teens the opportunity to work through real-life financial problems in a safe environment. Throughout the course, the user's goal is to save enough money to register at Vanderbilt Community College, but unforeseen challenges and quirky scenarios makes reaching that goal not-so-straightforward—just like real life! Plus, Banzai Teen can also be played in English or Spanish.
Included in the Banzai Teen Course is a module called Life Scenarios. In some ways this module is a practice round for the game. It includes the basics of banking and budgeting and provides step-by-step instructions on what to do with income and expenses. Once a player has tackled Life Scenarios, they're ready for the game.
Banzai Teen covers important financial topics like credit cards, auto loans, envelope budgeting, checking accounts, and more. Plus, it's fun and silly, engaging users with a rich storyline and entertaining scenarios.
Banzai Plus
Banzai Plus brings the same kind of budgeting simulations from the other Banzai courses and elevates it to an advanced level. With real-life dilemmas, exciting challenges, and the goal of purchasing a home, Banzai Plus makes complicated financial concepts easy to understand. And just like the other two courses, Banzai Plus is available in both English and Spanish.
Designed for users 16 and up, Banzai Plus calls for users to embrace adult-sized obstacles and learn about concepts from paying off debt to credit scores. Like all Banzai courses, Plus shows users how to spend their money on what matters most and how decisions have far-reaching consequences.
Banzai Plus covers a wide variety of financial concepts including identity theft, down payments, and tax returns using relatable circumstances and scenarios.
If you are reading this as a parent, ask your kids teacher if they have heard of Banzai or use it in their classroom.  Have them check out our website for more information. Or reach out to me, Elizabeth Gray, at [email protected] if they would like me to come present it to their class or just answer any questions they may have. I am always ready and willing to help teach financial education when asked!