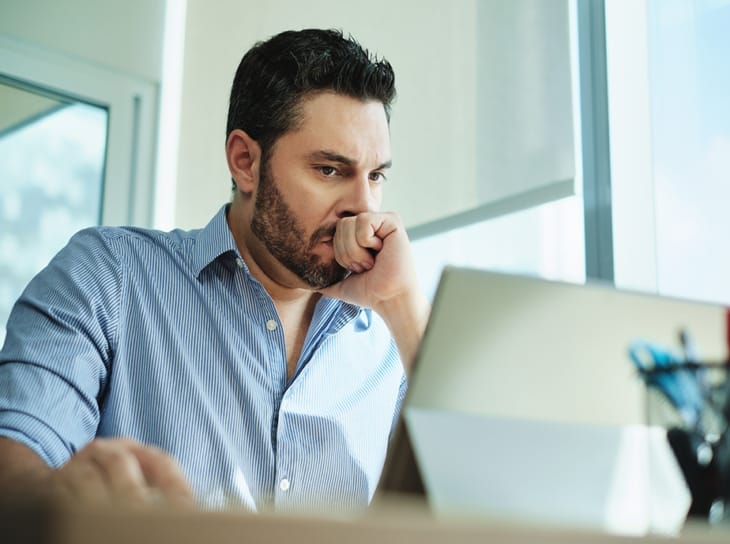 Proposed IRS requirements
Trust the IRS with your data?
Background Information
---
November 26, 2021 update – The U.S. House of Representatives passed the Build Back Better infrastructure bill on November 19.  It did not include the original proposal requiring financial institutions to increase reporting to the IRS.  The bill now heads to the Senate for reconciliation.  There are a few Senators who are debating whether to add this provision back into the legislation.  Fortunately, Texas Senators John Cornyn and Ted Cruz are not part of this group.  We will continue to monitor the situation and notify you if additional advocacy is appropriate.
October 28, 2021 update – The White House's budget reconciliation framework for the infrastructure legislation does not contain the credit union-opposed provision requiring increased reporting to the Internal Revenue Service.  We appreciate the time taken by our members to send message to Congress.  If additional information becomes available, it will be published in this space.
As Congress considers new infrastructure spending, lawmakers are considering unconventional sources of revenue to fund their plans.  One proposal being studied would require financial institutions like Abilene Teachers FCU to report specified activities on your account to the Internal Revenue Service.
Learn the Facts
---
The details of the proposal remain fluid but, in current form, most Americans would be impacted unless they pay bills and buy goods in cash.  Financial institutions would be required to report information on any account in which the total inflows and outflows over a year total more than $10,000.  Wage income from "certain payroll companies" and from Social Security checks would be exempt from reporting.
The lawmakers promoting the plan say that it would be "virtually cost-free" for financial institutions.  That just isn't true.  The huge mega-banks can handle the compliance issues but the burdens are much greater for  credit unions and community banks.
We Are Concerned
---
There are several reasons why Abilene Teachers FCU opposes this proposal.
Privacy

This proposal would violate the personal privacy of members like you by forcing credit unions and other financial institutions to provide the government with information that does not reflect taxable activity.

Security

The government relies on decades-old systems to store and secure IRS information. These systems have been compromised in recent years. Adding additional data increases the personal harm that could occur to you and millions of other Americans in a future data breach.

Reporting Burden

Financial institutions – particularly those in rural and low-income areas – would face a new and expensive regulatory burden that could make it untenable to service those communities already left behind by Wall Street banks.
Contact Your Lawmakers Today
At Abilene Teachers FCU, we value civic engagement and believe it's our duty to inform you when legislation is being discussed that could directly affect you.
Please consider lending your voice to this important effort. Click on the button below to send an e-mail to your U.S. Senators and Representative. This can be done on a daily basis. You can choose to use the supplied wording or you can delete it and write your own message. In either case, please tell Congress to reject this new IRS reporting provision.
Take Action Today